Live online private tutoring for MBAs, CPAs, CFAs and professionals ___________________________ Email us: care@graduatetutor.com
YOU + PRIVATE TUTOR = SUCCESS
Stressed about accounting, statistics, finance, microsoft excel modeling or .............?
Get university professors,CPA, CFA or MBA tutors to give you private tutoring
Understand your subject, stay ahead of the pack,
get an A+
Pricing
Our prices vary from $40/hour to $150 per hour. Remember, you are working with high quality tutors (usually university professors, MBA, CPA or CFA tutors. The level of the subject, expertise of the tutor and availability of the tutor will influence prices. University students get price and volume breaks.

Email us at care@graduatetutor.com for more details.
Testimonials
"I worked with a number of books and attended several case interview workshops, but there is no substitute for working with a seasoned consultant and interviewer on challenging case interviews." Gabe, CA.

"My accounting tutor actually works with full cost accounting as a CPA. His application & real life examples are outstanding. Very logical descriptions of the material. Extremely helpful!" Tom, NC
Why Tutor with GraduateTutor.com?
Safe Payments
Your payments are safe. We do not collect any payment information from you. All your payments for live online tutoring are securely handled by Paypal or Google Checkout.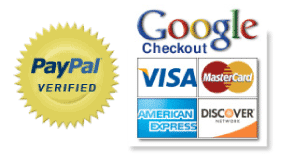 Win $5,000 in scholarships
Give advice or tips to MBA students and win $5,000 in cash scholarships.
If you have any advice for fellow students, share it with us and win a total of $5,000 in cash scholarships. Topics can range from managing student loans, interships, interviewing, networking or anything else that you think will benefit other students.
Read more about the 2011-12 GraduateTutor.com Scholarships here.
Private & Confidential Tutoring
Any information you provide us is confidential. Unless required by law, it is not shared with anyone else.